Business wireless solutions
Whatever your connectivity needs we can provide a secure, reliable and easy to access wireless networks to ensure access to the Internet and shared resources across wide range of devices.
We offer Wireless Network solutions, from small deployment of a simple access point to full coverage of office buildings. Our services include design, purchase, installation and configuration of the new system. We use fully managed hardware solutions from Ubiquity that are carefully selected to meet your requirements and keep your network infrastructure optimized. Monitoring and support services ensure your users are connected at all times.
Centralized management of Ubiquity devices allows for manageability and control by creating and maintaining different profiles for various classes of users, including guest internet access as well as corporate access.
Ubiquity wireless networks features:
Centralized management
Monitoring of connections and connected users
Scalability of system
Traffic management and network diagnostics
Multiple wireless networks groups
Ability to manage user access
Auto-roaming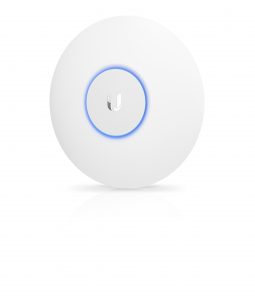 Point to Point Wireless
We offer wireless bridging solutions. We use hardware from Ubiquity that offers Point to Point and Point to Multi-Point solutions to provide connectivity between company buildings or in areas with no traditional cable coverage.
Our service includes planning, designing, configuring and implementing the reliable and high performance system with technology that offers flexibility, reduces the costs and eliminates the disruptions of installing cables. 
Additionally we provide monitoring and support services of wireless bridging solutions.